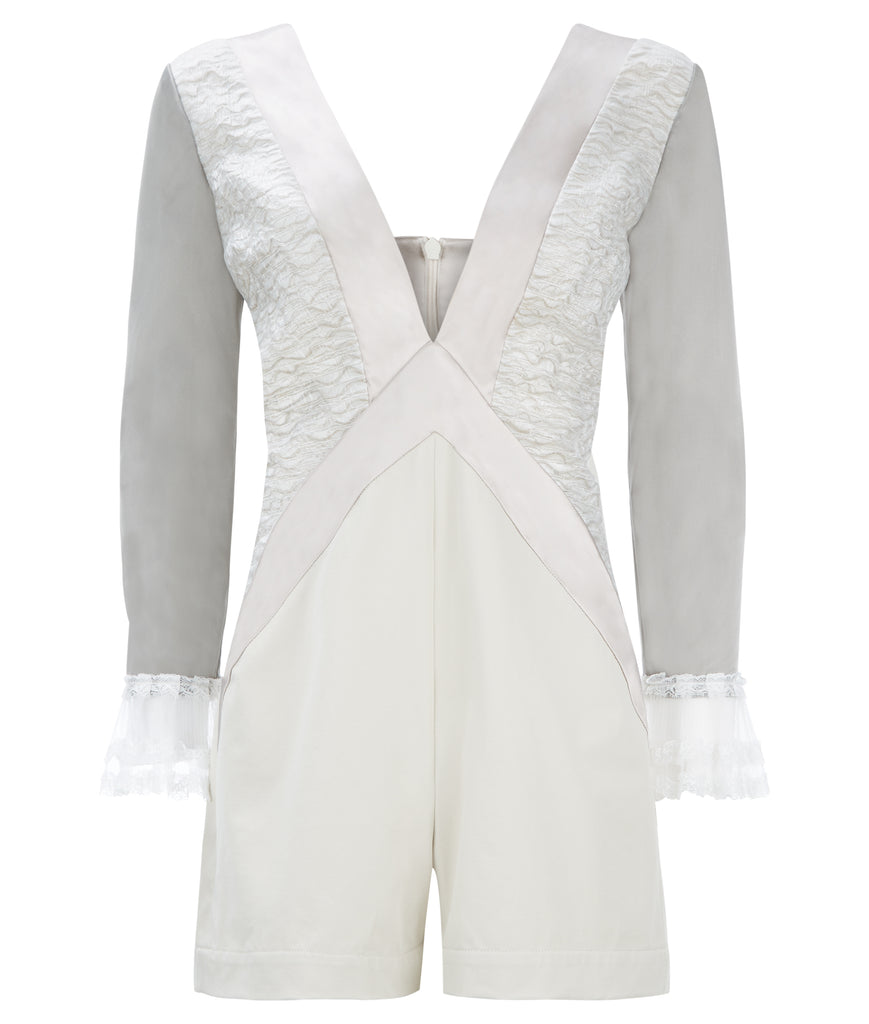 shopandrew
180110 -Summer Jumpsuit [SAMPLE]
$38.00 $832.00
Summer Jumpsuit [SAMPLE]
Please note this is a previously worn sample for photoshoot, catwalk and Celebrity placements.

Piece sold as-is, no refund, return or exchange.
 Slight tear on sleeve trim at left cuff. Can easily be repaired.

Stretch Satin three quarter sleeve playsuit with plunging v-neckline in beige solid and textured combination, with light grey contrast colour sleeves. White Spanish lace sleeve cuffs and conceal zip closure.
58% Linen, 29% Polyester, 13% Polyamide
Contrast: 48% Polyamide, 41% Cotton, 11% Elastine
Dry Clean only 
Made in England