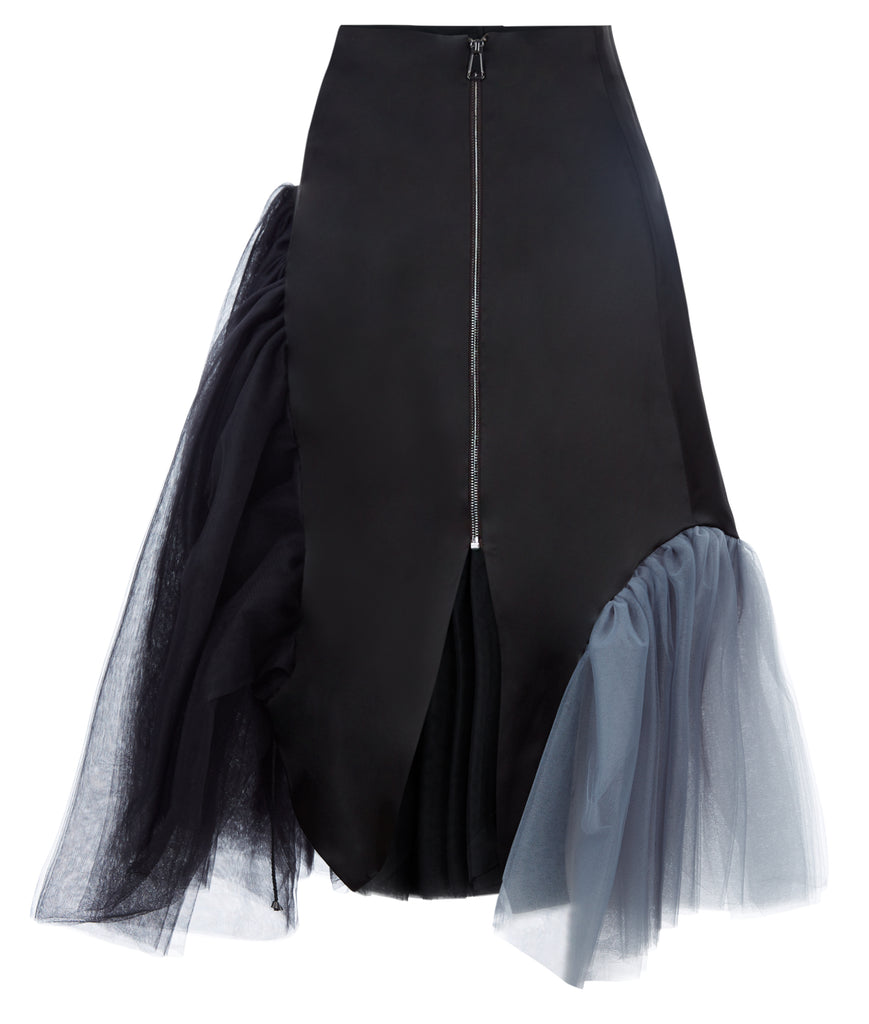 shopandrew
180107B -Dark Curve Panel Skirt [SAMPLE]
Sold Out
Dark Curve Panel Skirt [SAMPLE]
Please note this is a previously worn sample for photoshoot, catwalk and Celebrity placements.

Piece sold as-is, no refund, return or exchange.
Tear in grey tulling at hem, can be repaired; otherwise in very good condition.
Black Satin Jacquard side zip skirt, black and grey side tulle. Can be gathered along zipper if desired.
CB length 74cm
210g approximate weight

28% Viscose, 35% Cotton, 36% Polyester, 1% Acetate
Contrast: 95% Cotton, 5% Lycra
Dry Clean only 
Made in England